The 

New-Standard 

Ghost 

Theme 

That 

Speaks 

Volumes 
Where every detail is designed to amplify your voice and make your content stand out.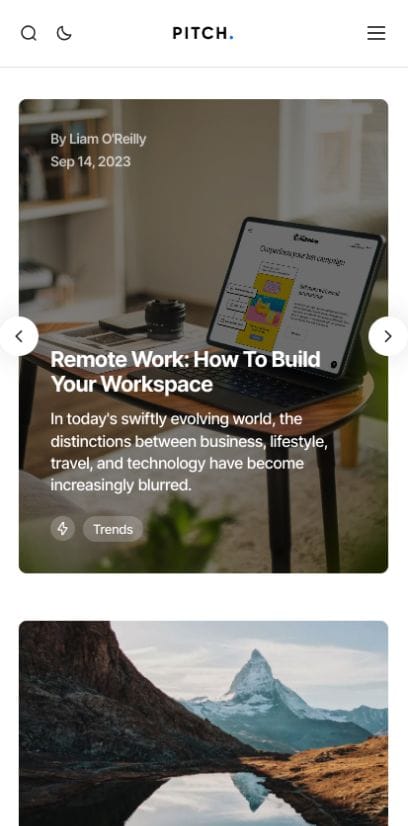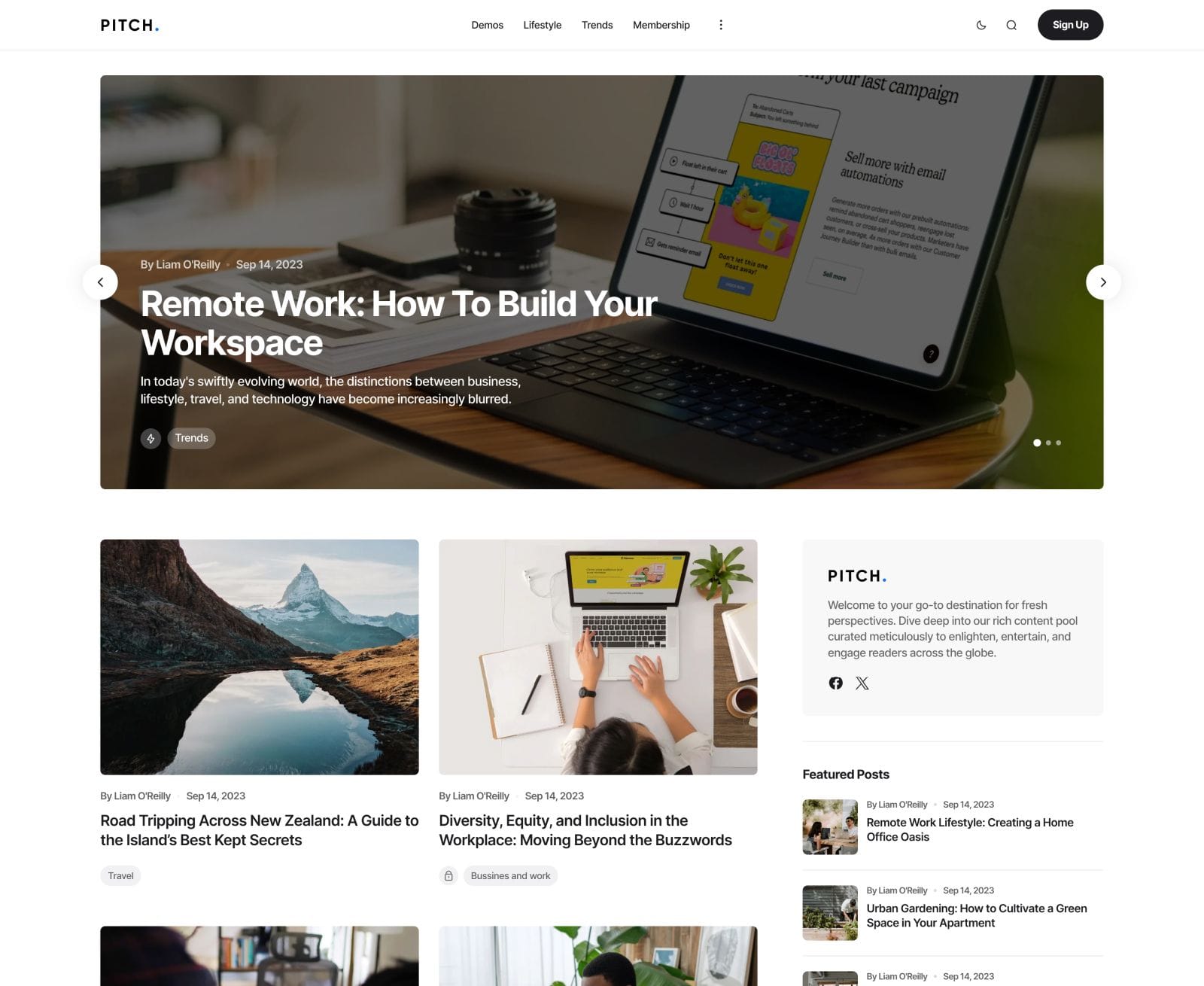 6 

Pre-Designed 

Starter 

Sites 
Premium Ghost blog theme in which every detail is designed to amplify your voice and make your content stand out. 
Your Content, Pitched to Perfection
The Pitch, a theme that's tailored for clarity, impact, and a straightforward user experience.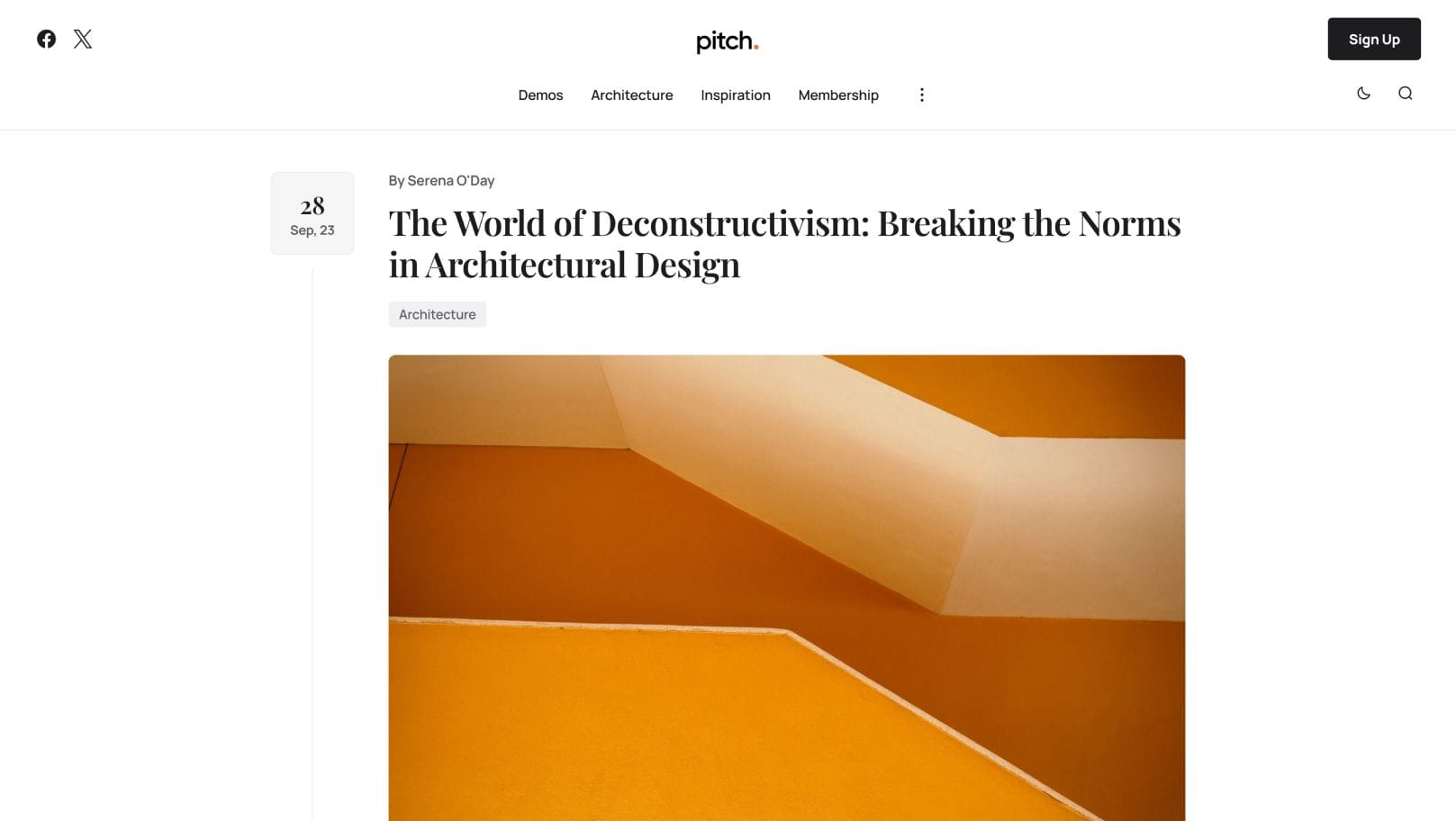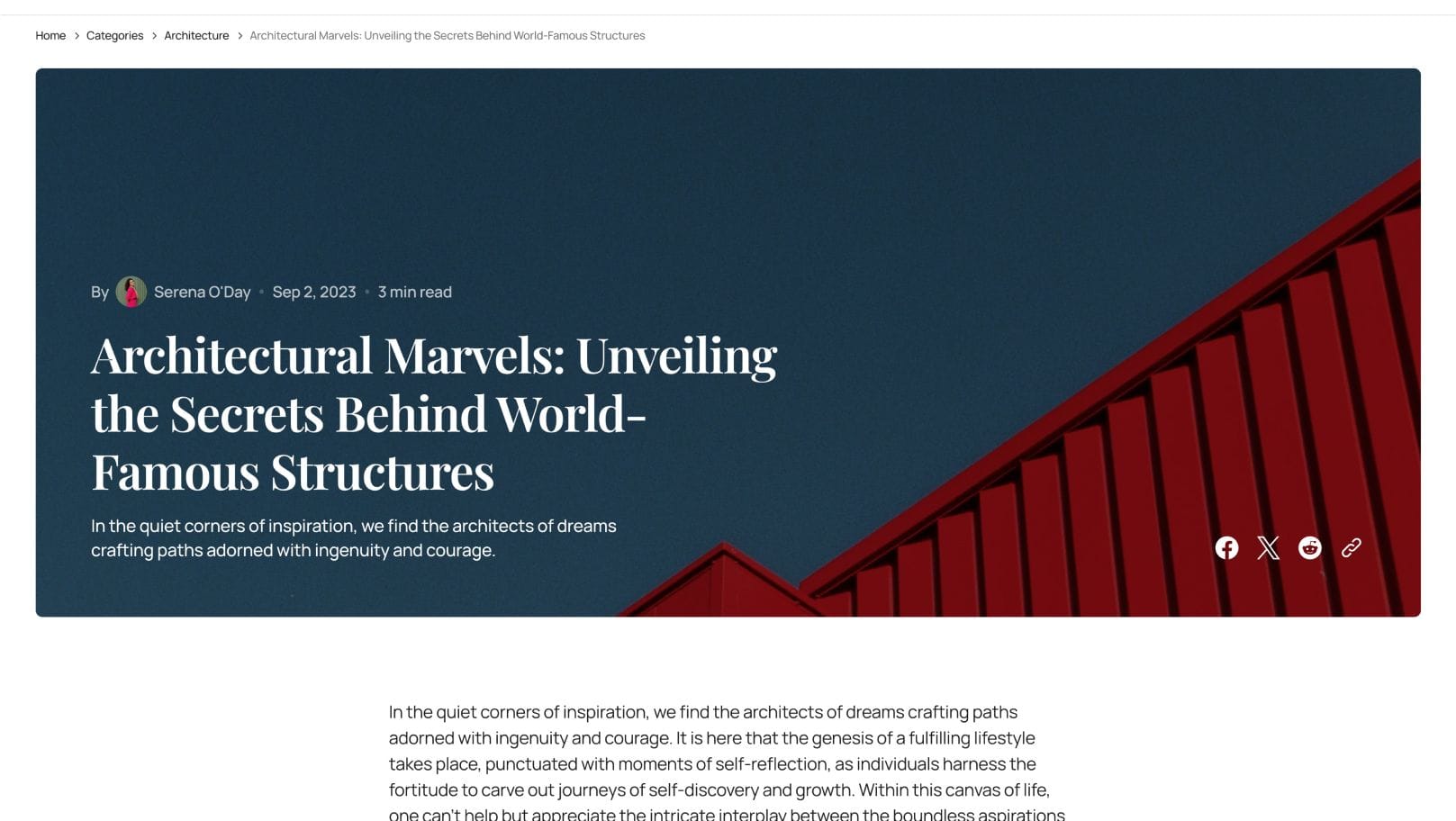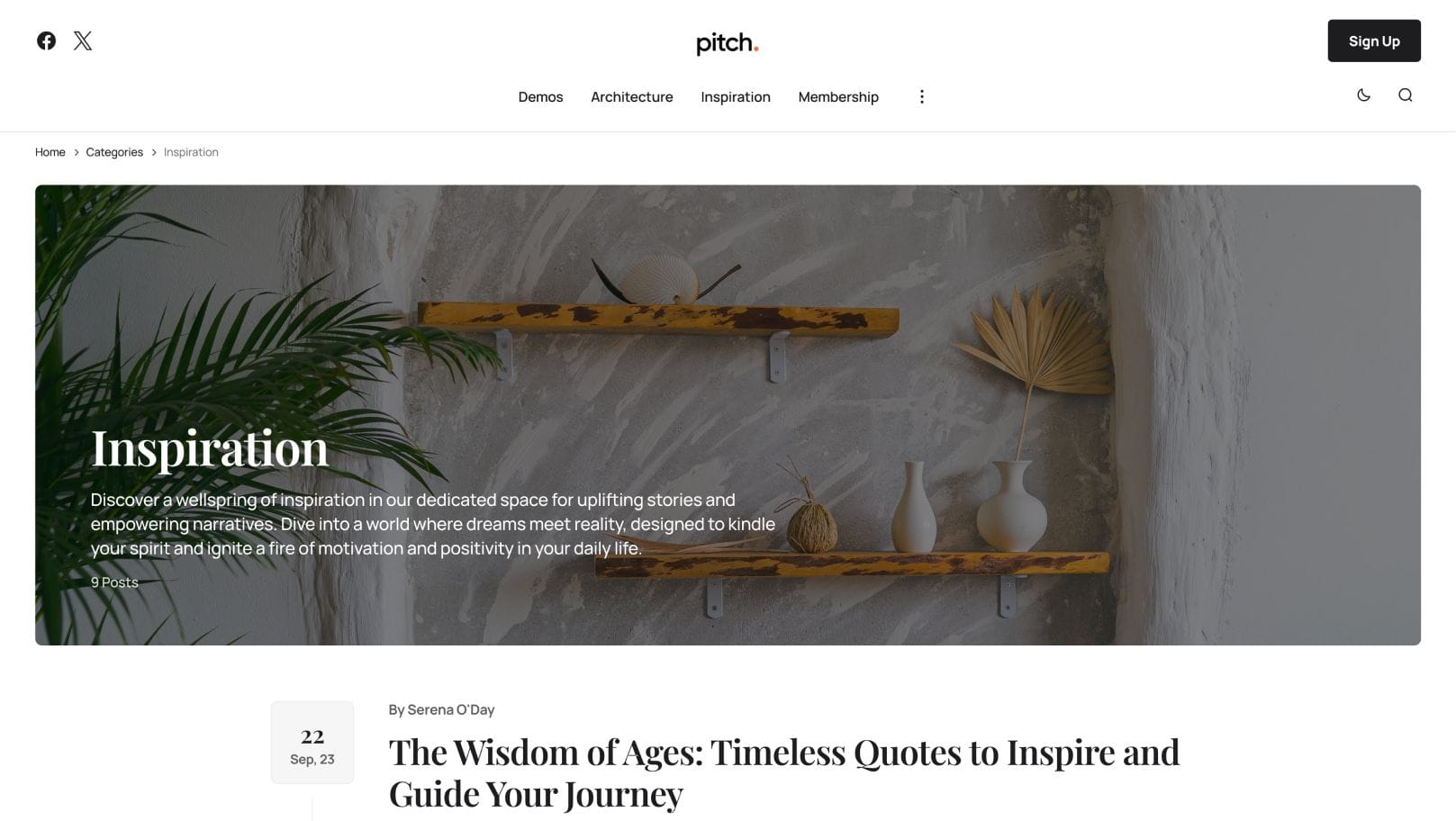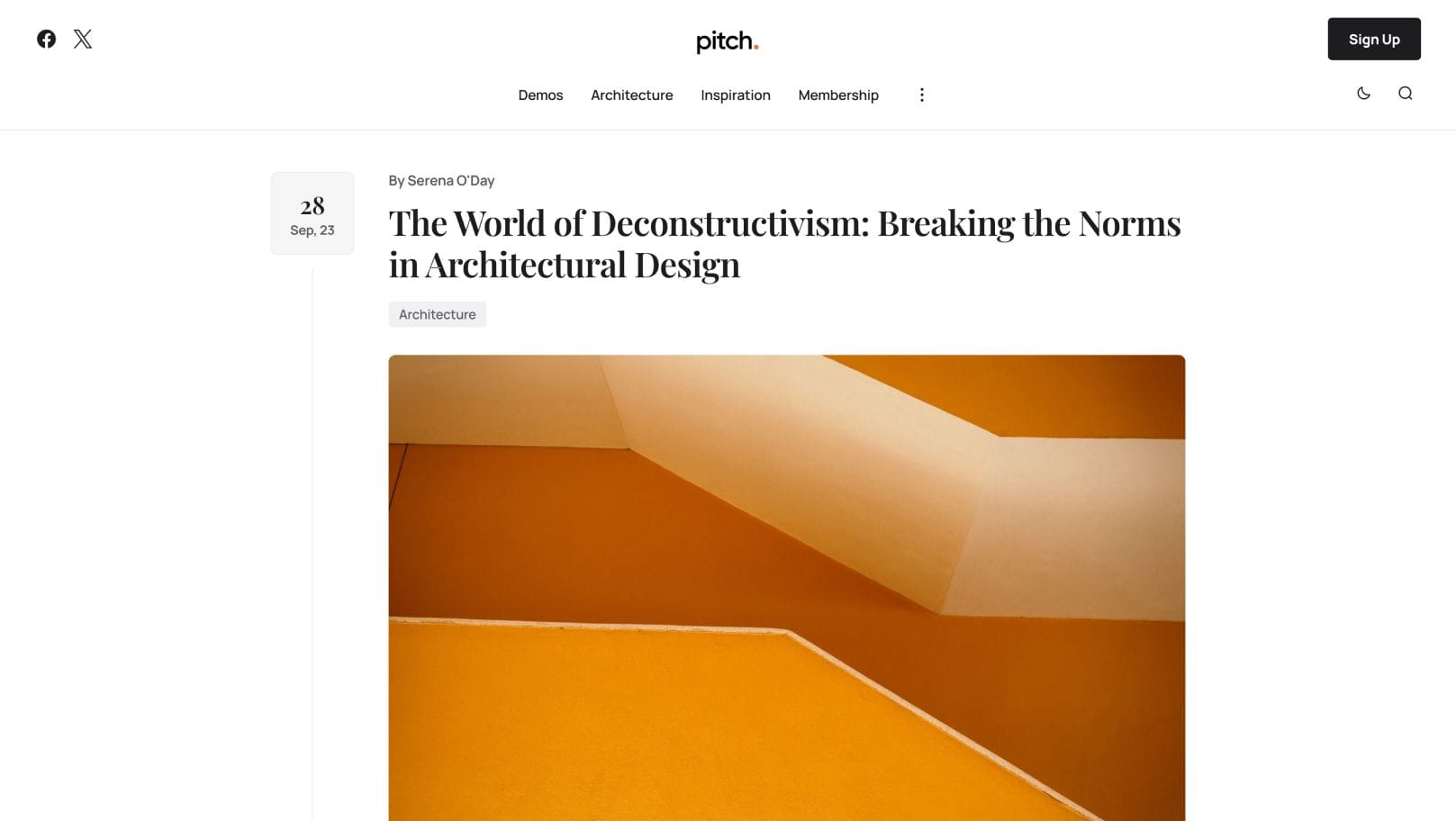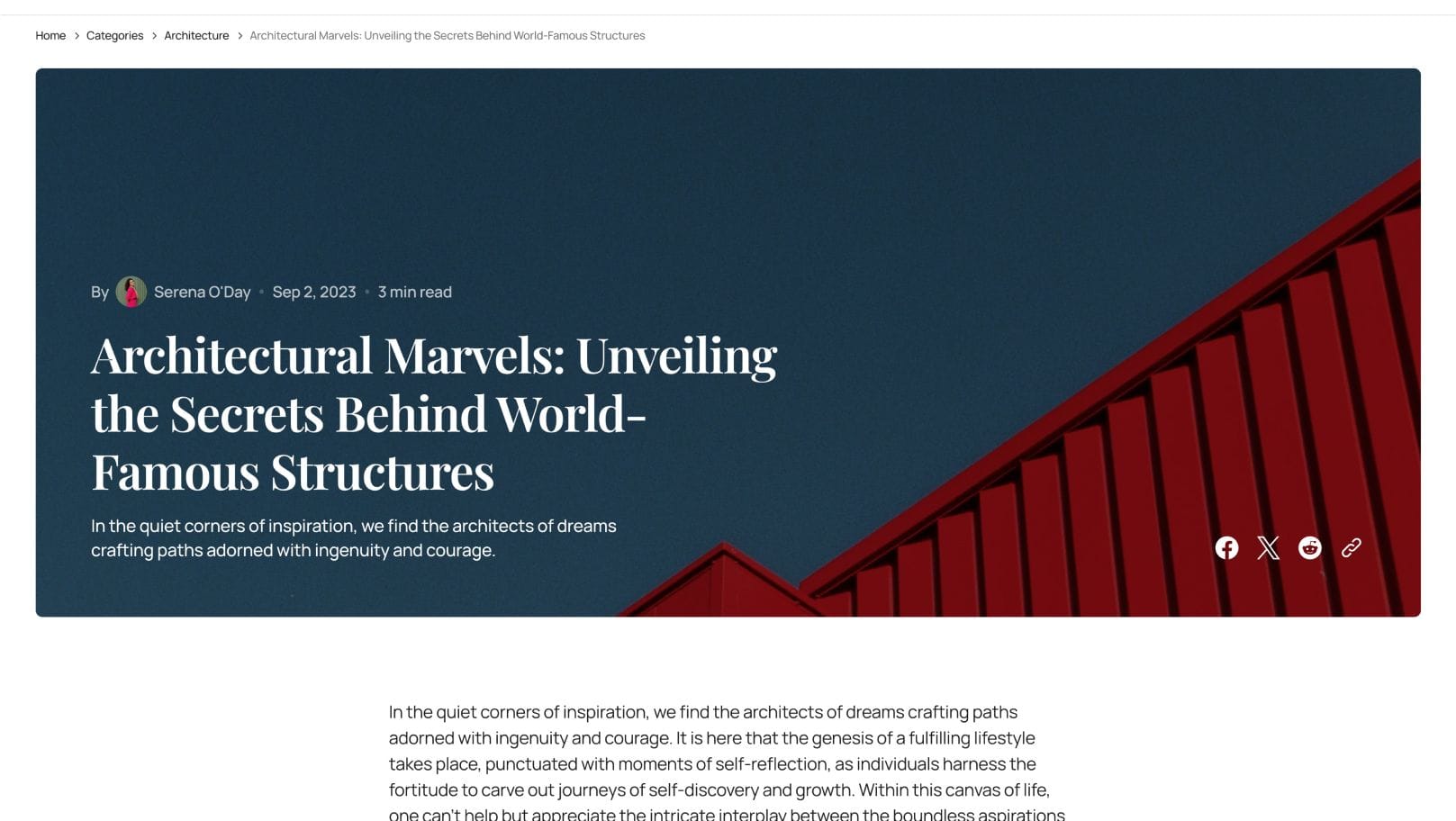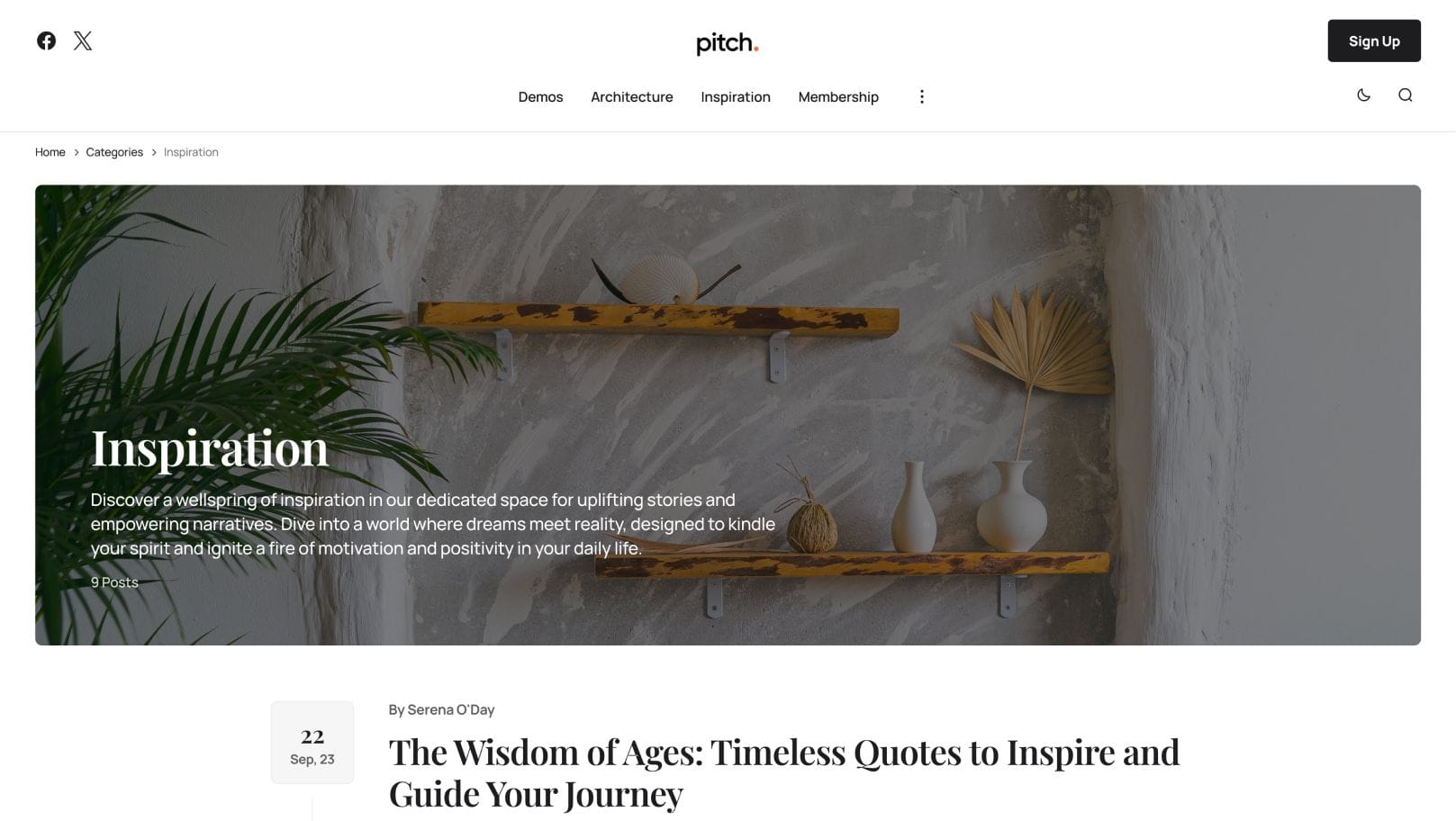 Tailored 

Features 

for 

Peak 

Performance 
Discover powerful design features and elements that will help you scale your content. 
Enjoy the Dark Mode
Activate dark mode with just a click for reduced eye strain and a modern look in your Ghost theme's interface.
Multiple Demos in One Theme
Choose from several distinct demos included within one comprehensive theme for a custom fit for your site's style and purpose.
Different Colour Schemes
Customize your site's aesthetic with a variety of color schemes to match your brand or needs.
Francis
Multiple Font Pairings
Select from multiple font pairings to ensure readability and character in your typography.
Variations of Logo Positioning
Experiment with different logo placements to give your site a unique and professional appearance
Save 

Big 

With 

The 

Ghost 
Receive an all-inclusive collection of current and future premium Ghost themes, complete with lifetime updates and access, all for a one-time purchase fee. 
All Themes

Get Future Themes for Free

Lifetime Updates & Access

One‐time Purchase Fee
Essential 

Theme 

Features 

for 

Enhanced 

Online 

Performance 
More features, more advantages, and more opportunities to grow your online presence. 
Easy to Deploy

Deploy your Ghost theme effortlessly with our simple, guided process designed for rapid setup and minimal downtime.

Custom Settings

Customize with ease using our robust settings panel, allowing precise adjustments for layouts, fonts, and more to align with your branding."

Great Performance

Developers will appreciate our themes' clean codebase, which allows extensive customization and easy integration with other tools.

Developer Friendly

Enjoy peace of mind knowing you have expert support just a phone call or message away.

Multi-purpose Design

Designed for versatility, our themes can be effortlessly adapted for various content types and industries, providing a flexible foundation.

Flexible Buying Options

A variety of purchasing options that cater to individual theme needs or comprehensive bundles for full access to our theme library.

Regular Updates

Regular theme updates that not only introduce new features but also maintain security and compatibility with the latest Ghost updates.

Well Documented

Our themes are accompanied by detailed documentation that covers everything from initial setup to advanced customization.
Your Backup Team with Detailed Docs and Support
Lean on our support team and access extensive documentation whenever you need guidance with Pitch.
View Documentation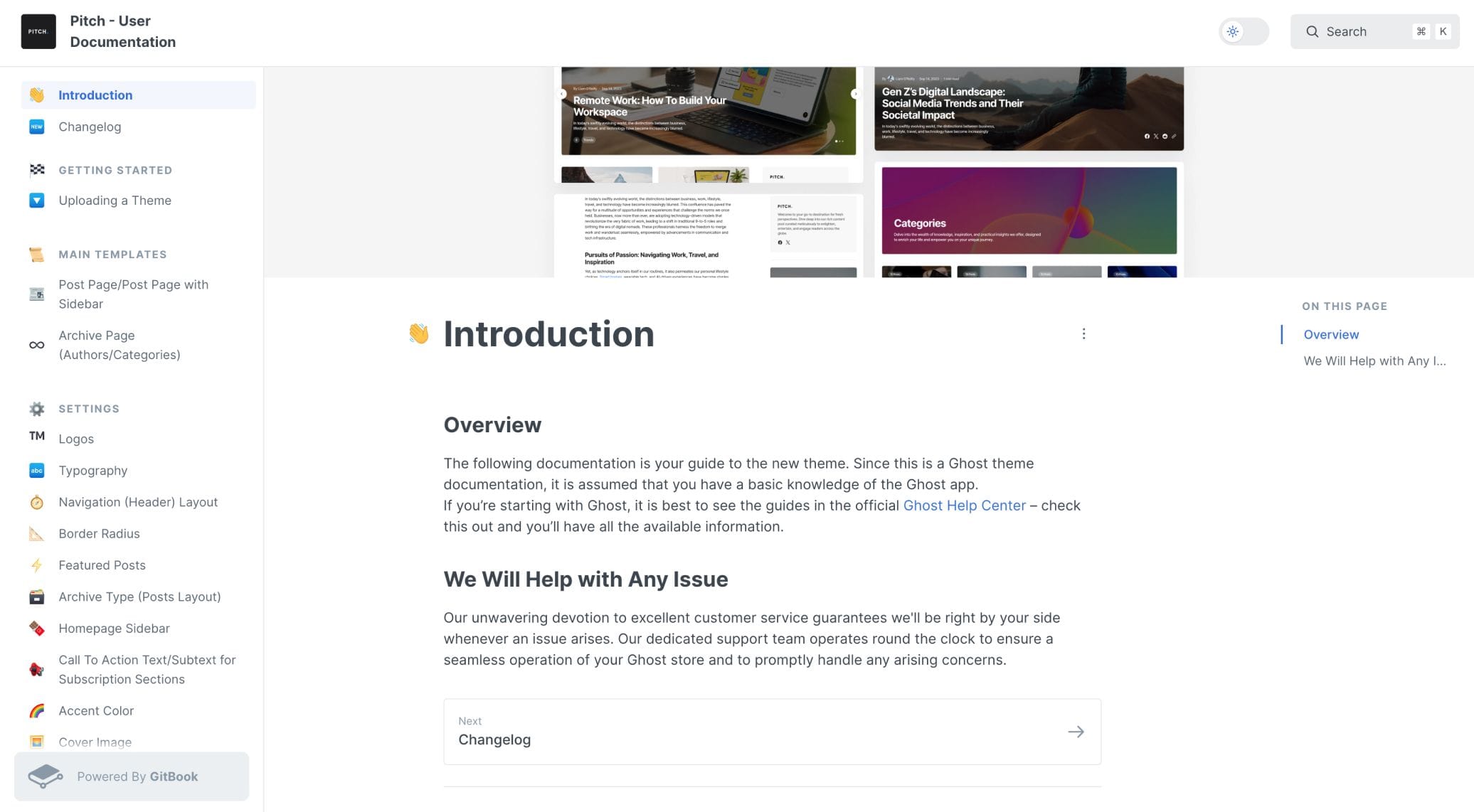 Pitch Your Way to Blogging Success
Get ready to pitch your perfect blog. Begin with our theme today!